Spare Email: salesmanager@chunxumould.com
Add:No.186, Lane 125, Wushuang Road, Huating East Industrial Zone, Jiading District, Shanghai,China
Shanghai chunxu invites you to visit China international plastics exhibition
---
"2018 China international exhibition of plastic and plastic new material, new technology, new equipment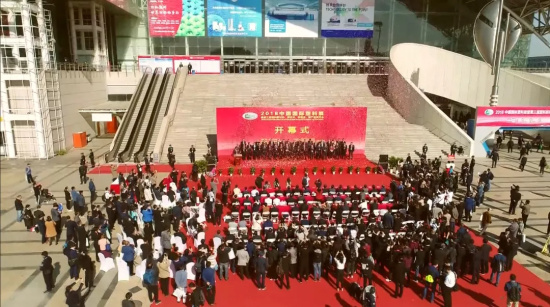 "2018 China international exhibition of plastic and plastic new material, new technology, new equipment, new products" (hereinafter referred to as "2018 China international plastics exhibition") will be on October 28, 2018-30 in nanjing international exhibition center, is be hosted and sponsored by China plastics processing industry association independent and run the show, covers an area of more than 3 square meters, over 30000 professional visitors and buyers will. Previously, the China plastics processing industry association successfully held two "China international plastics exhibition" in guangzhou and nanjing in 2014 and 2016 respectively.
With the development of rotational molding technology, the types of rotational molding products are increasing and the application scope is expanding. At present, the domestic and foreign industries involved in rotational molding products include sewage treatment, construction machinery, agricultural machinery, boxes and containers, military supplies, amusement toys, clean environmental protection, home gardening, auto parts, medical machinery and other industries.
Shanghai spring xu group as China plastic rotomolding association branch of standing deputy director of the unit, is the first time to participate in the construction of the exhibition, and spring xu plastic manufacturing industry as an excellent enterprise, before you know it has been more than 20 years, at present, the company has developed into products from raw materials to product design, mold and product processing as one of the all-round rotomolding industry industrial chain. At the same time, the company's production base in lianyungang has also been at full capacity to speed up production to meet customer demand.
On the occasion of the exhibition, we warmly welcome friends from all walks of life to visit our booth B052.